Electricity Company Near Me
In terms of sheer size and population numbers, Texas is one of the biggest and most populous states in the country. We're also one of the biggest energy and electricity producers in the United States. As such, no matter where you are in the state, you're bound to be close to an electricity company that could potentially provide power to your home.
However, Texas is one of many states where you have the power to choose your own electricity provider. While the chance to choose your electricity company is a great benefit, it can also be a real headache. There are more than 120 retail electric providers in Texas, which means you've got a ton of research ahead of you. Contact us at GoodCharlie if you want to forgo the research and sign up for a quality electricity plan with a company that cares.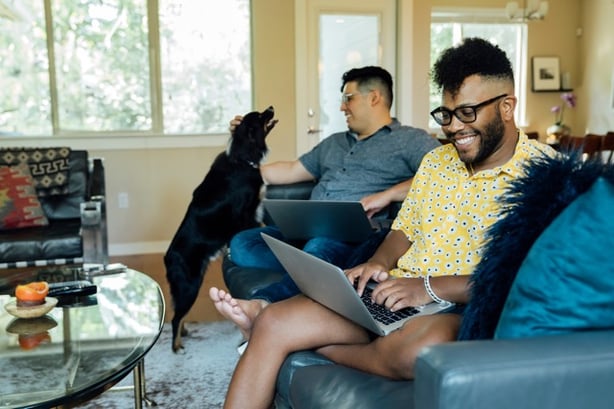 Why am I Allowed to Choose My Electricity Company?
Depending on where you live in Texas and throughout the country, you're allowed to choose your own power company, thanks to deregulation. Deregulation occurred in 2002, and affects nearly 80% of Texas, including massive cities like Houston, Dallas, Fort Worth, Corpus Christie, and others.
People who live in parts of Texas without deregulation are forced to sign up with whatever electricity company happens to service their area. While that reduces the tie and potential stress involved with finding a power company, it also means that you can't shop around and find the best electricity rate and plan for you and your family.
How to Find an Electricity Company Near Me
When you're searching for an electricity company near me on Google, you'll likely have dozens of options pop up. Most of the major power players in the electricity industry are based in Houston or Dallas, but they cover a wide range of area. Therefore, simply googling "electricity company near me," will show you a list of potential retail electric providers, but it won't help you determine which one is best for you.
Luckily, there are online tools such as Power to Choose that help find the best electricity plan based on your location. Using online tools such as these will go a long way in saving time, money, and giving you peace of mind that you're enrolling in the best electricity plan available.
Which Electricity Company Near Me is the Best?
Once you've figured out what your electricity company options are, the hard part is narrowing things down to find the best one. As we'll look at in the following section, there's a lot more to consider when choosing your electricity company than simply the rate they're offering. It's vital that you find a team that has your best interests in mind and that pays attention to the needs of the community.
That's why when you're searching for the best electricity company near me, GoodCharlie Energy should be at the top of the list. We offer competitive rates and pricing plans, as well as outstanding benefits, many of which are geared towards protecting dogs. If you're a pet owner or dog lover, GoodCharlie Energy is far an away the best electricity company near you.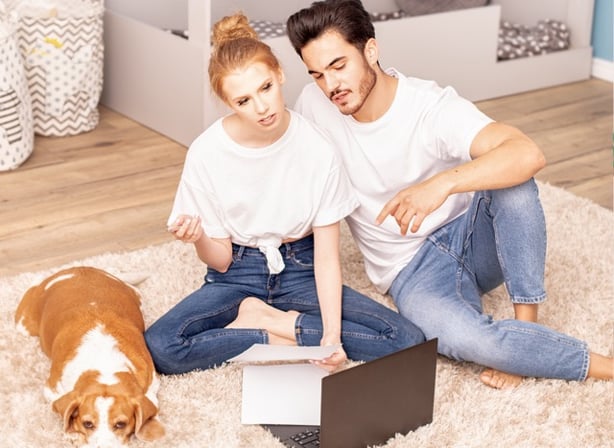 What to Look for When Choosing an Electricity Company
No Hidden Fees
One of the biggest ways that electricity companies make their money is by having hidden fees that they tack onto your monthly bill. Many of these fees are standard, but tricky companies try to sneak them into the fine print of your contract where you can't see them. GoodCharlie Energy takes pride in being very upfront with any extra fees that you'll incur when you enroll into an electricity plan with us.
Competitive Rates
The best electricity company near me and you should have rates that are competitive and that fall somewhere in the middle of the pack in terms of pricing. Rates that are too low almost always have fees and charges that get tacked onto them, and rates that are too high are simply unaffordable. GoodCharlie Energy is constantly browsing the Texas energy market for affordable wholesale electricity so that we can pass the savings on to you.
Perks and Benefits
The biggest way that GoodCharlie Energy separates itself from the rest of the REPs in your area, is with their perks and benefits packages. When you sign up with us, you immediately gain 24/7 access to veterinary telehealth, a $750 pet emergency fund for your dogs or cats, and part of your monthly bill goes towards benefitting a pet rescue facility of your choice.
Renewable Energy Plans
The only thing that compares with saving the dogs and pets of Texas is saving the environment. That's why GoodCharlie offers traditional electricity plans as well as green energy ones. When you sign up for a green energy plan, 100% off your monthly power bill goes towards benefitting the research and production of electricity from renewable resources.
Can I Switch Electricity Companies?
If you're currently enrolled in an electricity plan with a company you're not happy with, you have the option of switching to GoodCharlie Energy or any other provider that services your area. When you make the switch to GoodCharlie, however, we go the extra mile to make the transition as seamless as possible.
We'll make sure as soon as you pay your electricity deposit that your power doesn't get terminated at any point during the transition. We'll even take care of contacting your old power company about your decision and save you the trouble. Switching to us from an old electricity company can take as little as 1 minute, and we'll help you every step of the way. Contact us to start the switch today!
Conclusion
As you can see, there's likely to be dozens of electricity companies near you, and there's a ton that goes into choosing the right one. However, if you care about making Texas the best state for a dog to live in, we'll match your passion every step of the way. Aside from you, personally, nobody cares about your pets as much as we do, and our electricity plans reflect that fact.