How to Travel With Your Dog: The Complete Guide
At GoodCharlie Energy, we get it that your dog is one of your best friends, and you want to take them everywhere you go. However, traveling with your four-legged friend can be very difficult if you're not used to it. Depending on where you're going and what you're doing, there might be travel restrictions, especially if you're trying to fly with your dog.
Even if there aren't travel restrictions, not all dogs do well with life on the road. There's a chance they will struggle with motion sickness, anxiety, or simply not be having a good time. In general, however, your dog would much rather be trekking the globe or on a road trip with you than anywhere else. So, if you want to do some traveling and aren't willing to leave your best pal behind, GoodCharlie Energy has all the answers you're looking for.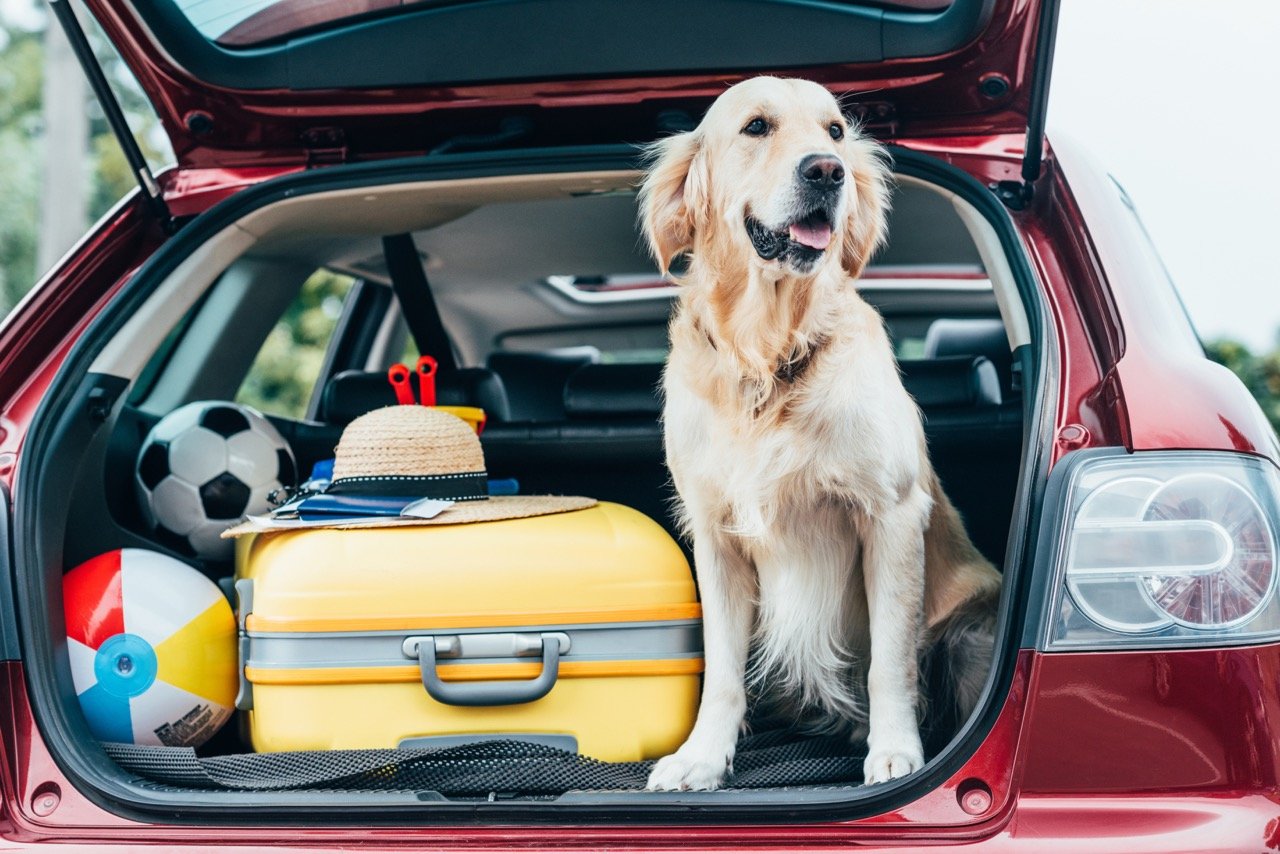 Health and Safety Considerations
The first thing you'll want to do in preparation for traveling with your dog is making sure they're up to date on all of their shots and vaccinations. If you plan to fly, vaccinations and thorough pet records are mandatory, or else you won't be able to have your dog on the plane. You also won't be able to take your dog to daycare facilities or certain dog parks along the way if they aren't up to date on their shots.
Food
You know your dog better than most. However, many dogs struggle with diarrhea and sickness if they're given new dog food that's different from what they're used to. Therefore, it's a good idea to take enough dog food with you to keep your pup supplied for the duration of your trip. If that isn't an option, do research beforehand and look where you can purchase your dog food when you arrive at your destination.
ID Tags
No one ever plans on getting separated from their dog, but it can happen, especially in a new place. To ensure you're reunited with your pup if you get separated, make sure they're wearing a dog collar with identification tags. The tags should have the name of your dog, as well as your name and contact info.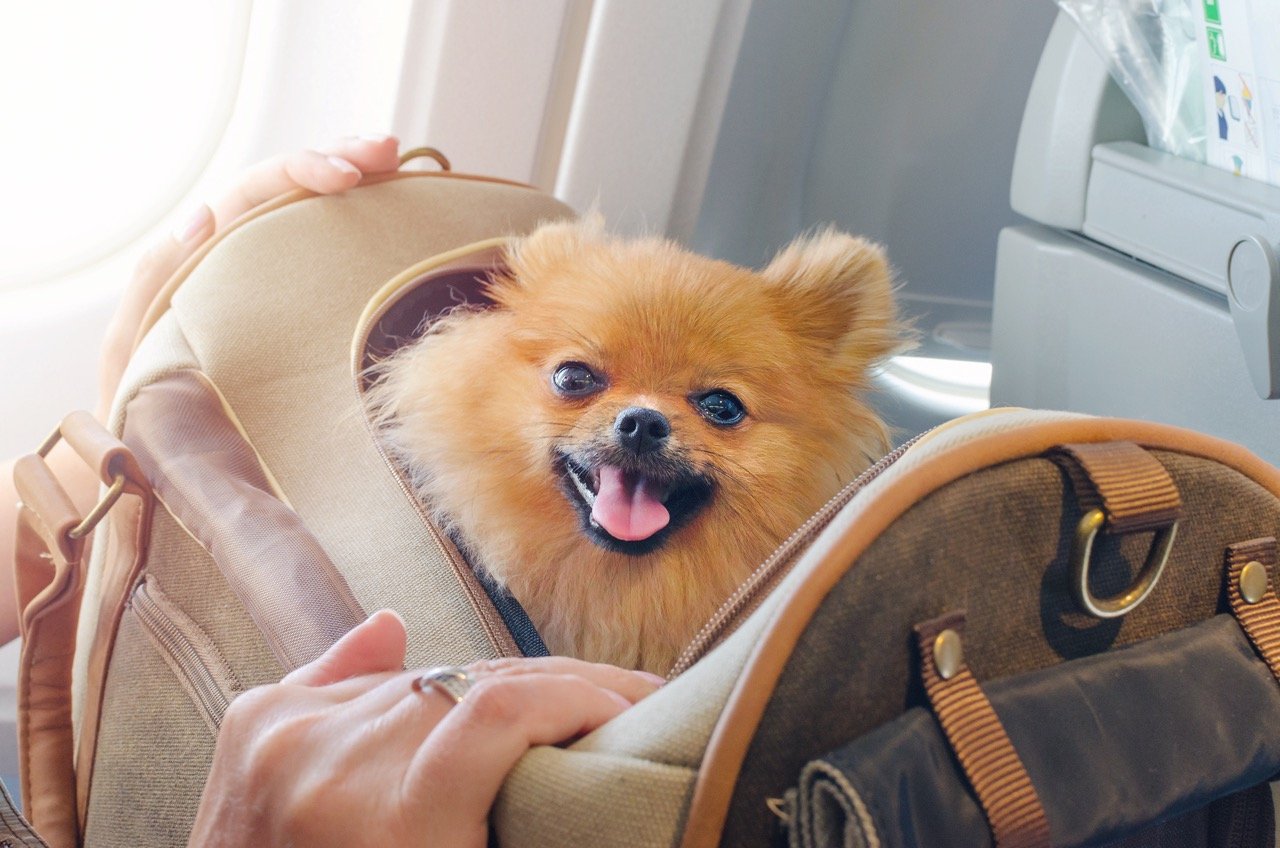 How to Travel With Your Dog When Flying
Flying with your dog isn't as tricky as many people think it is. However, there are a few loops to jump through, so make sure you do your homework before attempting to take your dog on a plane.
Flying With Your Dog in Cargo
If you plan to have your dog stored in the cargo section of the plane, there are certain things to keep in mind. First off, if the plane's cargo section is going to encounter temperatures less than 45 degrees or higher than 85 degrees, you won't be allowed to have your dog back there. You should also remember that cargo gets jostled and tossed around, which means there's a chance your dog will have a very rough flight.
Flying With Your Dog as a Passenger
Flying with your dog as a passenger is quickly becoming the preferred method of transportation. Every airline has different rules about flying with dogs, so make sure to contact your specific airline or airlines and check on their rules.
In most cases, however, you must make a reservation for your dog and have all its health records up to date. You'll also have to show proof of your dog's health records to the airline, so take hard copies.
If you're traveling with a small pup in a crate that fits under your seat, you won't face too many obstacles at the airport. If your dog is too big to fit in a crate under your seat, you'll have to purchase an additional ticket and seat for them so they can sit next to you. Once again, all airlines have different rules about flying with dogs, so this won't always be an option. The best thing you can do is call the airline and check with them.
Traveling With Your Dog by Car
Traveling with your dog by car doesn't have as many hoops to jump through as flying, but it can be just as challenging.
First, some dogs suffer from motion sickness when riding in a car. Make sure you have plenty of dog-friendly motion sickness medicine if your dog falls into this category.
Keep the windows down or the AC on high, because your dog will need plenty of airflow and ventilation.
Don't feed your dog until the end of the travel day to reduce the chances of them getting sick.
Plan on extra time for potty breaks and walks because you'll probably have to stop every two to three hours.
Take some toys and treat games to keep your dog occupied. Remember, they're probably bored out of their minds too, and it's not like they can read a book, listen to a podcast, or watch a movie.
Dog-Friendly Hotels and Lodges
Another obstacle you're going to run into, but that can be easily overcome, is where to stay with your dog. Because of how popular dogs are, however, most hotels have dog-friendly policies. However, you'll likely incur an additional fee depending on where you stay. La Quinta and Red Roof Inn are two of the most dog-friendly national chain hotels and they're a good place to start.
Whether you plan to stay at a hotel, Air BnB, or other lodgings, make sure to check on their pet policy before you leave. You should also take measures to puppy-proof your room and home to ensure your dog stays out of trouble.
Tips and Tricks for Traveling With Your Dog
Here are a few additional tips and tricks to keep in mind when traveling with your dog.
Always check for pet restrictions at your place of lodging, restaurants, airplanes, and anywhere else you take your pup.
Take hard copies of pet records and documents with you wherever you go.
Use pet-friendly apps such as Bring Fido, Rover, and AllTrails. These apps do a great job of telling you good places to take your pups and where they are and aren't allowed to go.
Remember to be considerate of people you run into along the way. Not everyone is a dog person, so you must make sure your dog is behaving themselves and not getting into trouble.
Get your dog to the park so it can hang out with other furry friends.
While some people don't like dogs, most of the folks you run into will. There's a good chance they'll want to say "hi" and pet your furry friend as well. Make sure your dog does well around other people and isn't going to freak out when someone tries to pet them.
As long as you keep these things in mind and have a plan in place, traveling with your dog is enjoyable and stress-free. Just remember, their safety and well-being should always come first, so don't do anything that will put their health in jeopardy. Happy trails!