Who is Power to Choose Texas
The energy market in Texas is one of the most competitive in the country. Over 100 different retail electric providers (REPs) have the same goal of selling you one of their many electricity plans. When you count up the number of REPs plus the individual plans each has, it comes out to a staggering number to research and sift through.
Power to Choose is a website created by the Public Utilities Commission of Texas back when Texas decided to deregulate electricity. Power to Choose aims to give Texans all the information they need to make an informed decision about which power company is right for them. If you use Power to Choose to find your power company and GoodCharlie Energy is an option, contact us to get the best rates available.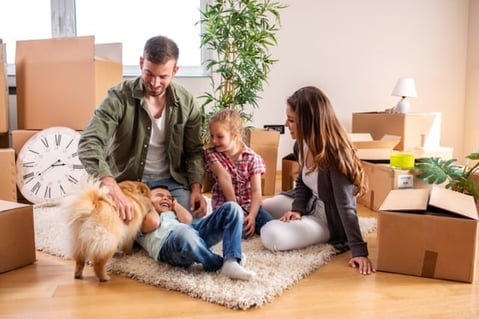 What is Power to Choose?
We briefly touched on what Power to Choose is, but we'll go deeper here. Power to Choose was formed in the early 2000s, soon after deregulation came to Texas. It was founded and is run by the Public Utilities Commission of Texas after they realized an urgent need for tools to help people choose their electricity company and plan.
Power to Choose is an online tool that has all of the electricity plans and companies in Texas listed in its database. Based on where you live, the website can filter out plans that aren't available to you and only include those you qualify for. Whether you're looking for a fixed-rate plan, a variable-rate plan, a prepaid plan, or any other plan, you can find it on Power to Choose website.
The nice thing about Power to Choose is that it's 100% free to use, unlike many other online energy comparison tools. Power to Choose also claims that they are entirely objective and don't benefit based on which electricity plan you choose. Their only goal is to help you find the right plan for you and your family.
Why Does Power to Choose Exist?
Power to Choose came into existence in 2002, soon after the energy market in Texas was deregulated. Their purpose is to make choosing the best electric company and plan as easy as possible for Texans.
What is Deregulation?
Deregulation essentially means that the state government of Texas cannot determine who your electricity provider will be. Before 2002, residents and businesses in Texas weren't allowed to choose their electricity provider or plan. We were simply stuck with whichever power company happened to have jurisdiction of the area. As a result, power companies were allowed to do whatever they wanted because they knew that they provided something that people couldn't live without.
After deregulation, however, power companies were forced to offer competitive rates and prices on their electricity. If you didn't like your current plan, you could opt out of it and switch to a different company. Deregulation means that homeowners, renters, and business owners in Texas have the power to choose their electric provider and plan.
Does All of Texas Have Deregulated Energy?
As of 2022, over 85% of Texans live in an area with deregulated electricity. The only major cities that still have regulated electricity are San Antonio and Austin. Rather than having a rash of REPs offering electricity, residents of these areas and a few others get their power from either a municipality-owned utility, an electrical cooperative, or a non-Energy Reliability Council of Texas utility, also known as ERCOT.
Pros and Cons of Power to Choose
If you're uncertain about using Power to Choose to find the best electricity plan for you, let's look at a list of pros and cons.
Pros
It's Free
One of the biggest advantages that Power to Choose has over other energy comparison websites is that it's free to use. Other websites that offer a similar service often charge monthly fees in addition to your energy bill.
It Offers a Comprehensive List
Power to Choose is one of the most comprehensive lists available in regards to power companies that are available in your area.
It Could Save You a Ton of Time
You could spend hours if not days going through all the different power companies and plans that are available in your area. Worse yet, you might fall in love with a plan only to realize that the company offering it doesn't serve your city or municipality. Power to Choose will only show you plans that you qualify for.
Cons
The Website is Outdated
The website was built in the early 2000s, and, while I'm sure it's been updated, it sometimes doesn't seem like it. Don't be surprised if it's a little slow or buggy when you use it.
It Doesn't Always Tell the Whole Story.
One of the biggest issues with Power to Choose is that they often list just the rate and nothing else. Choosing a plan based solely on the listed rate is never a good idea because many companies have hidden fees and tricky rates built into their plans. The good news is that Power to Choose has gone to great lengths to keep this from happening. The bad news is that it still happens and could happen to you.
Can Power to Choose Help Me?
Power to Choose is an extremely valuable tool that's helped millions of Texans throughout the years. However, just because it's right for someone else doesn't mean that it's right for you. There's no guarantee that the plan you find on Power to Choose won't have hidden rates and fees. That is, of course, unless the plan you find is offered by GoodCharlie Energy.
Contact us if you're looking for your first electricity plan or want to switch plans, and we'll be happy to help. The energy market in Texas is fierce, but that doesn't mean we can't provide excellent service while saving dogs in the process. We offer our customers a pet emergency fund, 24/7 vet video access, and a promise to support local shelters. Our goal is not only to provide you with the best electricity rates and service in Texas but also to make sure that dogs in Texas are safe and cared for.