Texas Electricity: Everything You Need to Know About How It Works and Choosing a Plan
The old saying that "everything is bigger in Texas" is true when it comes to a lot of different things. The energy market is no different, and many people consider Texas as one of the energy capitals of the world. Texas is one of many states with deregulated electricity which means that you have the power to choose your own electricity plan. While this is a good thing in many ways, it can also be a bit of a headache.
The reason that choosing your own electricity company and plan is a bit of a burden, is because there are more than 130 electricity providers in Texas. While not all of them are available in all areas, many of them are. Additionally, each of these companies could be offering up to 7 or 8 different plans, which means there are thousands of Texas electricity plans to choose from.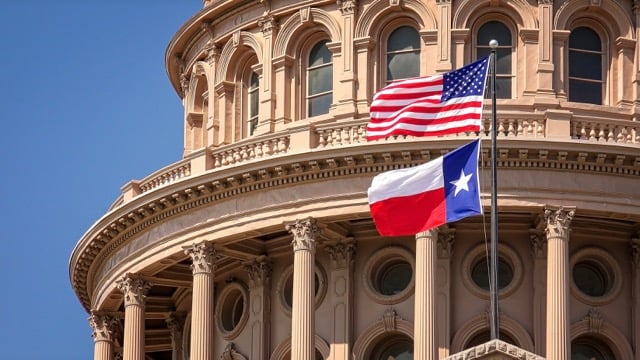 How Does the Texas Electricity Market Work?
The reason for the open electricity market in Texas with over one hundred competing providers is deregulation. Deregulation happened in the early 2000s, and it affects nearly 80% of Texas. Most of the major cities in the state and their surrounding suburbs have deregulated electricity, including Dallas, Houston, Fort Worth, Midland, Odessa, Corpus Christi, and many more.
Thanks to deregulation, Texas electricity works similar to how the internet, phone, and television markets work. Every company is offering the same commodity, but they do it at different prices, have different types of plans, and throw perks and benefits into the equation to sweeten the deal. All of these different aspects make it very difficult to find which specific plan and company is right for you.
What is the Average Texas Electricity Rate?
While deregulation has made the Texas electricity market extremely competitive, it has also helped lower the overall prices. The current average electricity rate in Texas is 12.8 cents/kWh, which is roughly 2 cents cheaper than the national average. Having said that, however, electricity rates in deregulated parts of Texas tend to be slightly higher than those in unregulated parts.
What is the Average Monthly Electric Bill in Texas?
Because the average rate in Texas is 12.8 cents/kWh and Texas households use between 1,000 and 1,150 kilowatt-hours of electricity, the average monthly electric bill is somewhere between $130 and $140. Once again, this is slightly lower than the national average.
However, your rate and bills can go up or down depending on which Texas electricity plan and company you choose.
What are the Different Texas Electricity Companies?
A big part of understanding the Texas electricity market is understanding the different companies and players that are involved.
Power Generating Companies
The first type of company involved in the electricity process is power generating companies. These companies are the ones that take either renewable resources or fossil fuels and convert them into electricity. This can include coal, wood, natural gas, solar power, wind power, or hydropower. Power generating companies create the electricity, but they don't sell it on the retail market.
Transmission and Distribution Utilities
Transmission and Distribution utility companies (TDUs) are responsible for maintaining and building the electrical lines, cables, poles, and meters that bring electricity from a power generating plant to your home or business. Once again, they aren't the company that you choose your electricity plan from and you don't have the option to choose your TDU.
Retail Electric Providers
Retail electric providers (REPs) are the electricity companies that you purchase electricity from. Because of deregulation, each REP is allowed to set their own rates and set up their plans in whatever fashion they desire. REPs purchase electricity from power generating companies at wholesale value and resell it to you at retail value. They then work together with your local TDU to make sure electricity makes it from the plant to your home.
GoodCharlie Energy is one of the newest and most exciting REPs in Texas. We work hard to find wholesale electricity at cheap rates so that we can pass the savings on to you. Contact us to get started with the signup process today!
Different Types of Texas Electricity Plans
In addition to all the different electricity companies and types of companies, there are also several different types of plans to choose from.
Prepaid Plans
With prepaid plans, you pay for your electricity at the start of each month before you use it. They work similarly to prepaid phone plans in that you pay for a set amount of power at the start of each month. The downside of prepaid electricity plans is that they usually have higher rates than other types of plans.
Variable-Rate Plans
Variable-rate electricity plans, also known as month-to-month plans, are where you pay for your electricity after you use it, but you don't get locked into a long-term contract. You have the option to change plans at the end of each month if you're unhappy with your service. However, just as you're allowed to opt-out of your plan at any time, it's also possible for the rate you pay to change at any time. Additionally, variable rates are usually higher than fixed rates.
Fixed-Rate Plans
Fixed-rate electricity plans are the most common type of plan in Texas and are exclusively what we offer at GoodCharlie Energy. With a fixed-rate plan, you sign up for a contract that's between 12 and 36 months in length, and whatever the rate is when you sign up is the rate you'll pay through the duration of your contract. Contact us to find out what our current rate and plan availability is in your area and to sign up in less than 60 seconds!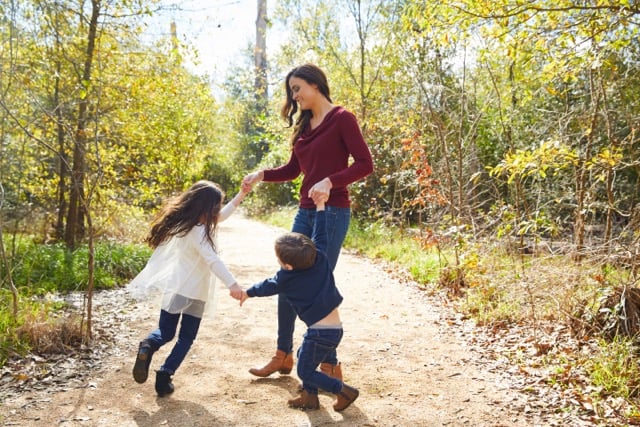 Which Texas Electricity Company is Right for You?
Choosing the perfect Texas electricity plan is a tall order. There are a lot of variables to consider and many different options to choose from. However, if you're a dog lover who wants the best electricity plan for you and every member of your family, contact us at GoodCharlie Energy.
GoodCharlie is dedicated to making Texas the best state for a dog to live in. We're partnered with multiple animal rescue shelters and have the goal of making Texas a no-kill state. While many of the perks and benefits we offer are geared towards keeping your pets safe, there's no denying that we have some of the most competitive electricity rates in Texas.