Who has the Best Electricity Rates in Texas?
Finding a reliable power company with an affordable electricity rate is hard to do but extremely important. A low and reliable electricity rate that won't fluctuate or change unexpectedly is a commodity in Texas. Finding an electricity plan with this type of setup is difficult, but being able to keep the rate low is even harder.
Texas is one of many states with deregulated electricity, which means you have the freedom to choose your own electric company and plan. While deregulation gives you freedom of choice, it can also be a headache. There are over 120 retail electric providers (REPs) in Texas offering thousands of plans. Often, you don't even know which plans are available in your area or if you qualify for them. Contact us at GoodCharlie Energy if you're in the market for a new electricity plan and want to sign up with a company you can trust.
If you don't wanna take our word for it, this article will tell you a little more about why we offer the best electricity rates in Texas and how to determine what the best plan is for you.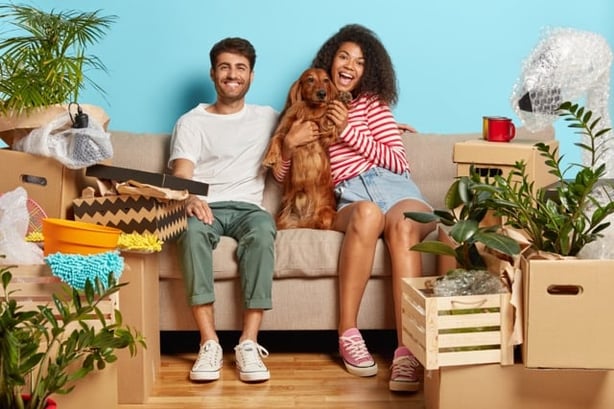 What is Your Electricity Rate?
An electricity rate determines how much you'll spend on your electricity bill each month. The rate is the number you typically see next to the plan's terms when surfing the web and searching for electricity plans. It will look like this: 14¢ / kWh, which means that you will pay 14 cents for every kilowatt-hour of electricity you use.
The average Texas household will use around 1,000 kWh of electricity per month. However, you'll likely use more during the summer when you run your air conditioner frequently or during the winter if you have electric heat. It's important to keep this in mind when you sign up for an electricity plan because the rate you see listed isn't always what you'll end up paying.
What Should You Look for in Your Electricity Rate?
You don't always pay the rate listed in big letters on your electricity plan because of the fine details of the plan. Many electricity companies have either tiered rates or minimum usage rates designed to get you to use a certain amount of electricity. Here's how they work.
Minimum Usage Rates
Minimum usage rates or fees are where you pay a surcharge on your electricity if you don't use enough kilowatt-hours. For example, the rate that you see listed says 11¢ / kWh, which is nearly one cent below the Texas average. However, the fine print states that this rate only applies when you use a minimum of 1,000 kWh.
To save extra money on your bill, you decide to use as little electricity as possible and only use 800 kWh. The fine print of your plan states that your electricity rate jumps up to 18 cents / kWh if you don't use 1,000 kWh. Therefore, instead of paying the expected amount of $88, you pay $144. Because most electricity plans lock you into a 12 to 36-month contract and have hefty early cancellation fees, you're trapped.
Tiered Rates
Tiered rates are similar to minimum usage rates but with one key difference. Rather than being penalized for using too little electricity, you're penalized for using too much. For example, let's say that you sign up for an electricity plan with a rate of 10 cents / kWh based on 1,000 kilowatt-hours. You don't give the plan a second thought because the rate looks too good to be true.
Unfortunately, that's probably because it is. You failed to notice that the rate of 10 cents / kWh only applies to the first 1,000 kilowatt-hours of electricity. Any electricity past 1,000 kilowatt-hours is double your normal price, putting it at 20 cents / kWh. You have a family of five, which means you're going to use more electricity than smaller households of one or two, so let's say you use 1,350 kilowatt-hours of electricity.
Rather than paying $135 on your monthly bill, you end up paying $170. During the hot summer months, you're likely to use a lot more than 1,350 kilowatt-hours if you want to stay comfortable in your home. You're probably better off signing up for a fixed-rate plan of 12 or 13 cents / kWh where the rate doesn't change.
How to Find the Best Electricity Rates in Texas?
As you can see, there's a lot more to electricity plans than what meets the eye. As a result, you should look for the best electricity rates in Texas rather than the cheapest ones. Because, if you haven't already noticed, there's no such thing as dirt-cheap electricity in Texas, regardless of what the listed rate says.
Most plans will also have hidden fees, surcharges, tricky rates, and deceptive perks meant to entice you to sign up with them. Perks and benefits aren't always bad, but they sometimes come at a cost when they're from a company you don't trust. Sure, various online tools can help you find the best electricity rates in Texas, but they don't always tell the whole story. Contact us if you're tired of fruitless online searches and want the best electricity rates from the best company.
Who has the Best Electricity Rates in Texas?
As with most things, the best rates are typically offered by the best companies, which are REPs with your interests in mind rather than just their own. GoodCharlie Energy is one of those few companies. While we might be a new REP, we have years of experience in the world of Texas electricity. We also have the mission of looking out, not just for you but for every member of your household, including your dogs.
In fact, we offer our customers a pet emergency fund, 24/7 vet video access, and a promise to support local shelters. Our goal is to provide you with the best electricity rates and service in Texas and make sure that dogs in Texas are safe and cared for. If you want the best electricity rates in Texas and care about dogs as much as we do, look no further than GoodCharlie Energy.