Texas Electricity Rates and How They Work
Texas is one of many states that benefit from energy deregulation. Deregulation means you have the freedom to choose your electricity provider and shop around for the best prices. While this seems great at first, the result is a fiercely competitive energy market where hundreds of companies compete to have the best electricity rates in Texas.
Deregulated electricity works very similarly to TV, internet, and phone plans. Power companies often offer perks and benefits for signing up with them, which then go by the wayside after a short amount of time. Contact us at GoodCharlie energy if you're tired of the runaround and want an energy company you can trust!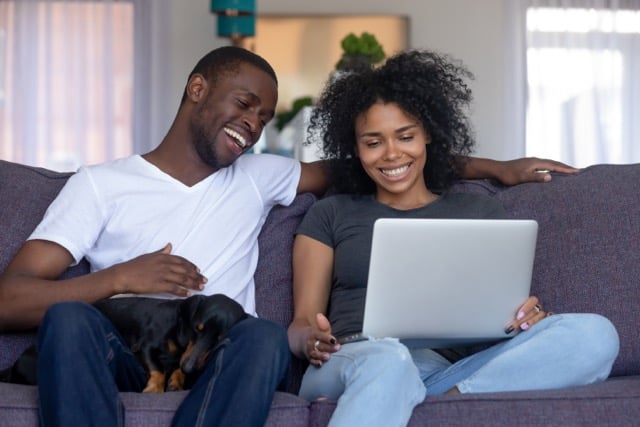 How are Electricity Rates Determined?
Part of the reason Texas electricity rates are so competitive and confusing is how the rates are determined. It's up to each company how high or low their energy prices will be, but there's more to it than that. Texas electricity rates are determined by how much it costs to produce electricity, TDU (delivery) fees, the energy market, and more.
The cost of creating electricity
Contrary to what many people think, electricity doesn't simply happen by accident. It's energy that has to be harnessed from resources such as the sun, wind, or fossil fuels. Regardless of where your electricity comes from, it costs companies a good amount of money to create it. REPs like GoodCharlie figure this cost into our electricity rates and adjust your monthly rate accordingly.
TDU service fees are what it costs your REP to get electricity from them to your home. These fees go to local Transmission and Distribution Utility companies, as they're the ones that manage the power lines, electric poles, and electric meters that deliver electricity to your home.
The energy market is kind of like the stock market. Rates will fluctuate on a daily basis according to how the energy market is looking.
Additional fees and services
Most electricity rates have additional fees and services factored into them. Startup costs, overuse fees, and service charges are sometimes factored into the rate itself, but it's sometimes added on as an extra charge.
Will My Plan Affect My Electricity Rate?
Another factor that affects Texas electricity rates is the type of plan you sign up for. Here are the three basic electricity plans currently available in the Lonestar State.
Fixed rates
Fixed-rate plans are the most common type of electricity plan in Texas. This type of plan is similar to how a fixed-rate mortgage works. The rate you initially sign up for when you start your plan is the rate you'll have at the end of your plan, regardless of what the energy market does. You can sign up for fixed-rate plans for as little as 3 to sometimes as high as 60 months at a time, and you can rest assured that your energy rate won't change.
However, there's a chance that the rate will change when your contract ends and you re-enroll or find a new plan.
Variable rates
Variable-rate plans are the exact opposite of fixed-rate ones. With variable-rate plans, you never know what your electricity rate will be from month to month. The rate won't change in the middle of the month, but it's liable to go up or down at the end of the month, depending on the energy market.
Luckily, you can opt-out of your variable-rate plan at the end of each month. The downside is that you might be scrambling to find a new electricity plan if you didn't plan ahead.
Prepaid plans
The prepaid plan is the final type of electricity plan we'll discuss. With prepaid plans, you pay for electricity at the start of each month before you use it. If you go over the allotted amount, similar to using too much data on your phone plan, you'll have to contact your power company and purchase more. The downside of prepaid plans is that they often have higher rates and charge a fee if you go over your allotted electricity usage.
What are the Current Texas Electricity Rates?
The current electricity rates in Texas vary from area to area and depend on the type of plan you have. For fixed-rate residential plans, the current average rate for electricity is 11.85 cents per kWh. For businesses, the rate drops to 8.46 cents per kWh.
The Cheapest Rate Isn't Always the Best Rate
When most people shop around for an electricity plan, the electricity rate is the first and only thing they look at. Unfortunately, finding the cheapest rate doesn't mean getting the best or cheapest electricity plan. It's common for power companies to have hidden costs and rates in their plans that elevate the overall cost without you knowing it. Here's how it works.
You're searching high and low for the perfect electricity plan for you and your family. You find a fixed-rate plan with a cost of 9 cents per kWh, which is almost 3 cents lower than the state average. What you don't see is that the 9 cents are based on the first 1,000 kWh of electricity. If you have a family or use a decent amount of electricity, you'll go well over 1,000 kWh. Another thing you don't see in the fine print is that the rate jumps to 18 cents per kWh for any electricity used over 1,000 kWh.
Let's say that you use 1,500 kWh. Rather than paying $135 for your bill, you'll be paying $180. You would have been better signing up for a plan priced at 11 cents per kWh, even though it looks more expensive at face value.
It's Important to Choose an Energy Company You Trust
Life is full of tough decisions, but choosing your energy provider shouldn't be one of them. There are far more important things to think about than who supplies your home with electricity. Contact us at GoodCharlie energy if you're tired of stressing about which electricity rate and plan is best for you. We have excellent plans to choose from, and we're a company that cares about you and your entire household. Unlike many of our competitors, we're an energy company you can trust.